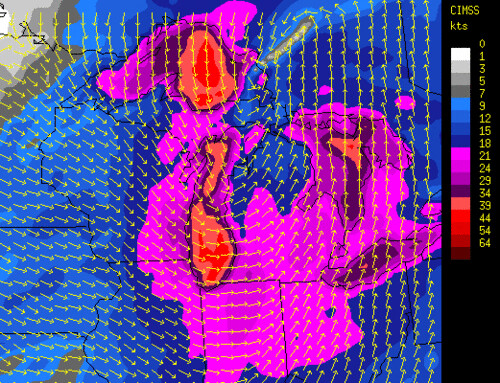 MPR.org's Updraft blog has an interesting piece focusing on the weather forecasting tools available at the time of the sinking of the Edmund Fitzgerald and how the accident may have been prevented had the technology been as advanced as it is today.
From the blog post:
"The Fitz storm began as a fairly moderate low pressure system in Kansas on November 9th. The central pressure at the time was 29.53″. By the morning of November 10th the surface low had raced all the way to Marquette, and deepened to 29.00″. Later that evening, the low was near James Bay in Ontario with a surface pressure of 28.88″. That's the equivalent of a Category 2 hurricane on the Saffir-Simpson hurricane intensity scale!
"That kind of rapid intensification was almost impossible to forecast back in 1975. The wave heights generated on Lake Superior were believed to be at least 16 to 18 feet druing the height of the storm. Since so called 'peak waves' or rouge waves can superimpose on top of each other, it is believed the waves that sunk the Fitz may have been twice as high, possibly up to 30+ feet or higher."
Split Rock Lighthouse in Two Harbors is having its annual lighting of the beacon today from 12 to 6 in memory of those who lost their lives on the Edmund Fitzgerald.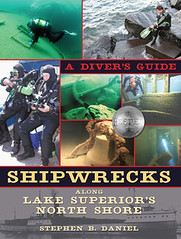 For more information on other shipwrecks of Lake Superior, check out the MHS Press book by Stephen Daniel.