Teachers
overview
primary sources
contact us
Gallery
advertisements
art
books
data
diagrams
diaries
documents
letters
maps
newpapers
objects
photographs
About
philosophy
bibliography
credits

Title: Two Efforts to Dig Test Pits
Type: Book
Date: 1912
Source: Minnesota Historical Society

Description: These log entries describe two efforts to dig test pits in search of iron ore.


Read Transcription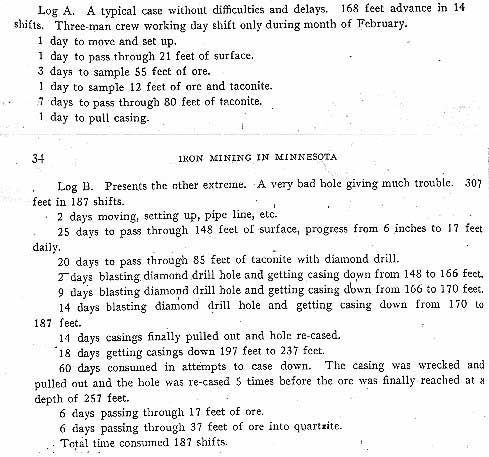 Activities:
What is the difference between the experience in Log A and the experience in Log B?


Did the A Log experience go better because they had better workers?


What are some of the things that made the process take so much longer for the Log B group?


Why would it matter if it takes more time to dig a test pit?