Teachers
overview
primary sources
contact us
Gallery
advertisements
art
books
data
diagrams
diaries
documents
letters
maps
newpapers
objects
photographs
About
philosophy
bibliography
credits

Title: Bookmobile Article
Type: Newspaper
Date: May 12, 1922
Source: Minneapolis Journal

Description: One of Ms. Countryman's solutions to the problem of limited library access was to create a "bookmobile" to bring library books to the homes and workplaces of local citizens.


Read Transcription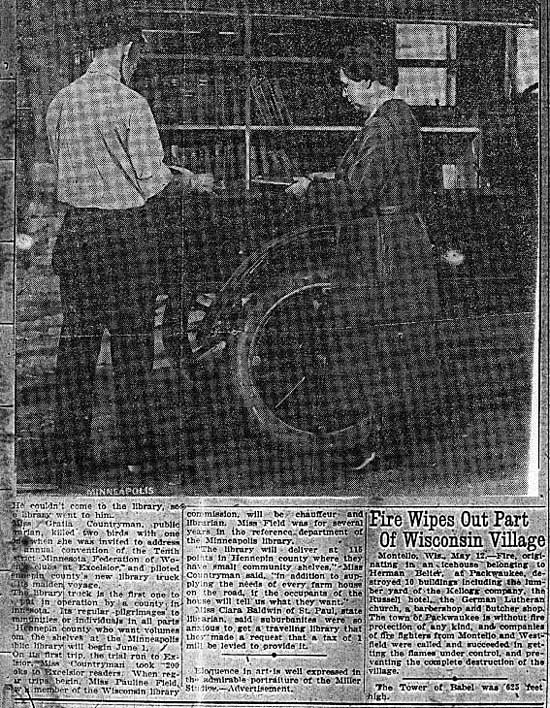 Activities:
What are some of the advantages of being able to transport library materials by using a truck?


What are some disadvantages of getting your books from a library truck?


How did the library try to solve these problems?


What difference could getting books make in the lives of people who normally didn't get to read as much?