Teachers
overview
primary sources
contact us
Gallery
advertisements
art
books
data
diagrams
diaries
documents
letters
maps
newpapers
objects
photographs
About
philosophy
bibliography
credits

Title: Points on Municipal Suffrage
Type: Document
Date: no date
Source: Goodhue County Historical Society

Description: Nelson wrote and distributed this document describing her arguments for municipal suffrage for women.


Read Transcription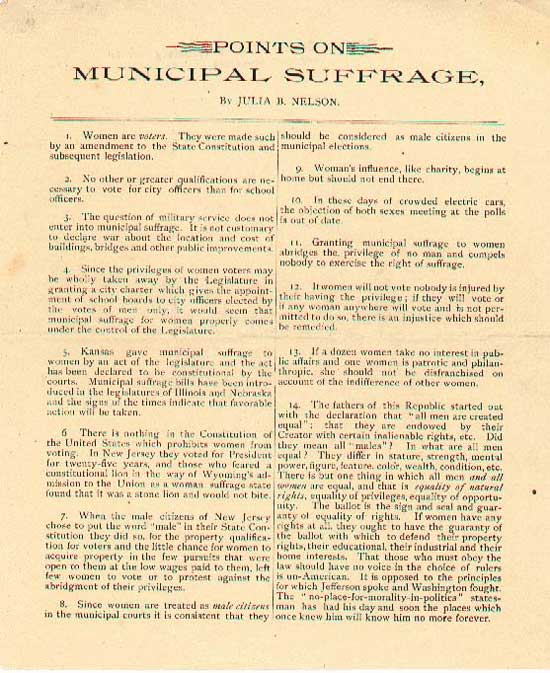 Activities:
Studying a source like this can often give us a great deal of information about the attitudes in time period in which it was written. From this document, what arguments do you think were made against giving women the right to vote in city elections?


Why would Nelson mention that the qualifications for voting for school board were no different than the qualifications for voting in municipal elections?


There is no date on this handbill, but what clues does it give about when it was printed?


What does Nelson's comment in her third point about military service say about her?