"The trouble in this Indian question which I meet again and again is that it is not the Indian who needs to be educated so constantly up to the white man, but that the white man needs to be educated to the Indian."
Marie Bottineau Baldwin, quoted in "Indian Women the First Suffragists and Used Recall, Chippewa Avers," Washington Times, August 3, 1914
Marie Bottineau Baldwin (Turtle Mountain Band of Chippewa) was born in Pembina, a town on her ancestral homelands on the current North Dakota-Minnesota border. A member of the Turtle Mountain Band of Chippewa Indians, Baldwin lived in the Twin Cities, where she clerked in the Minneapolis law firm established by her father, J. B. Bottineau. The firm handled cases on behalf of Ojibwe people in Minnesota and North Dakota.
In the early 1890s, Baldwin moved to Washington, DC, to fight for treaty rights for Native Americans. President Theodore Roosevelt appointed her a clerk in the Office of Indian Affairs. When Baldwin earned a degree from Washington College of Law in 1912, she was the school's first woman of color and Indigenous woman graduate. She helped establish national alliances and networks of Native people as an officer in the Society of American Indians.
Baldwin's life work demonstrates the multifaceted concerns of Native women. As they sought ways to support their communities, treaty rights and tribal sovereignty often edged out voting rights for women. Baldwin did support the suffrage movement, though. She participated with other lawyers in the 1913 parade in Washington, DC, and was among the group of suffrage leaders who met with President Woodrow Wilson to enlist his support.
Mrs. Marie L. Baldwin, 1914. Courtesy Library of Congress. Baldwin often curated her appearance carefully. She posed for this photograph in modern fashion to show that Indigenous people and cultures belong in the modern world.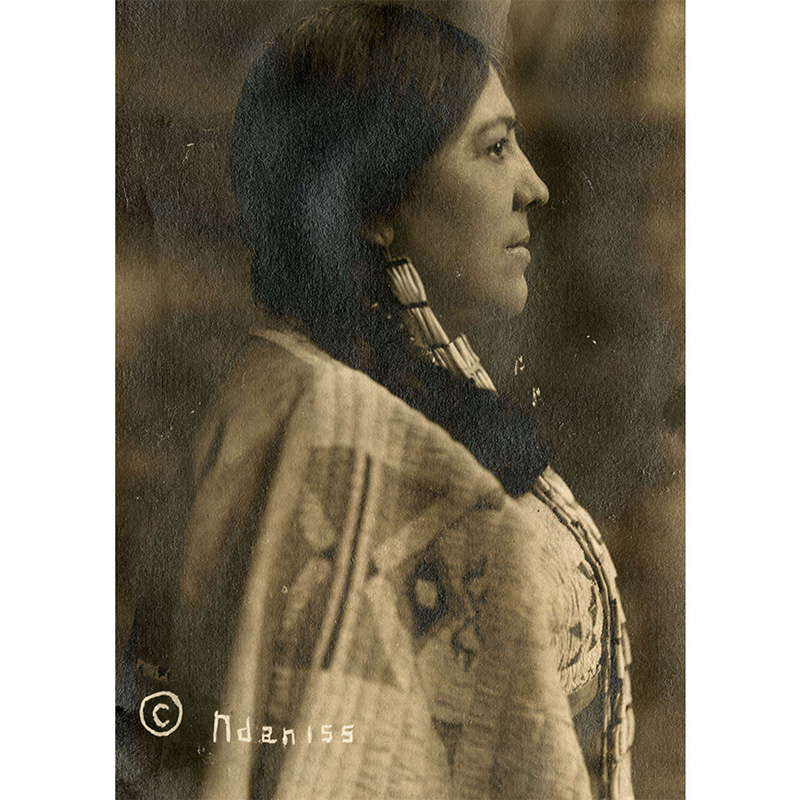 Personnel file photograph, about 1911. Records of the US Civil Service Commission. Few Native women worked for the federal government in Washington, DC. With this photo, Baldwin demonstrated the Ojibwe influence she brought to her government work.
Suffrage parade, Washington, DC, 1913. Courtesy National Archives at College Park. Baldwin was the first Native woman to graduate from law school in Washington, DC. She marched with other lawyers in the 1913 suffrage parade.
Marie Bottineau Baldwin, most likely with her art collection, 1925. Courtesy Library of Congress. Baldwin displayed her collection of Native art at the Department of the Interior building in Washington, DC.
Related resources
Cahill, Cathleen D. "Marie Louise Bottineau Baldwin: Indigenizing the Federal Indian Service." Studies in American Indian Literatures 25, no. 2 (Summer 2013): 63–86.
Cahill, Cathleen D. Recasting the Vote: How Women of Color Transformed the Suffrage Movement. Chapel Hill: University of North Carolina Press, forthcoming November 2020.